Bench Top electrical Fryers + Accessories
Bench Top electrical Fryers + Accessories
The Bench Top electrical Fryers + Accessories are fitted with Federal Hospitality Equipment thermosetting handles and fold away for easy storage and safety. The Benchtop Fryers is efficient as they combine speed and ease needed in fast food frying. The lightweight design allows you to maximise your fryer in any area of the kitchen and comes with handles and lid for easy transport.
Benchtop Fryers at its simplest! With all the efficiency and power of the larger models, your Benchtop Fryers will provide high performance while freeing up valuable counter-top space top brand in Australia Federal Hospitality Equipment.
Stay on top of the competition with other bench top equipment and commercial kitchen equipment from all our major brands. At All Cater you will find a range of quality food service equipment for all your business needs. Find the Benchtop Fryers of your choice from our versatile range below Federal Hospitality Equipment.
Types of Commercial Deep Fryers
While the cooking process might be basic, fryers come in various forms to accommodate several applications. Size, orientation, power sources, and other qualities all vary, so it's crucial to understand the differences and how a unit's respective characteristics relate to your goals.
Fryer Purchasing Considerations
Power Source
For some kitchens, the fryer's power source will be a major deciding factor when selecting a unit. Depending on the size and style you're looking for, you can find several different options to consider that meet your utility requirements.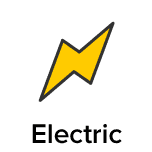 Electric
Electric fryers utilize various heating elements that come directly into contact with the oil.
They're typically more efficient when heating up, and they typically have quicker heat recovery between batches.
They're not tied to gas line either, which makes them more mobile and easier to install.
That said, they possess longer heat-up times and lower maximum oil temperatures Bench Top electrical Fryers + Accessories.
Gas
Powered by either natural gas lines or liquid propane tanks, gas fryers can have heating elements that sit in or out of the pot.
Depending on where you live, it can be cheaper to use these models because they operate more efficiently.
They can achieve significantly faster heat-up times and higher maximum temperatures.
However, they're practically rooted in place and can be expensive to install without pre-existing connections.
Burner Configuration
Fryers can employ various burners to heat their contents. Different burners include:
Open Pot: The heating elements are located on the tank's exterior. This configuration is a popular choice for establishments that produce a lot of fries, onion rings, chicken tenders, and other pre-breaded items. They help to provide more frying space for high-volume cooking and are easier to clean. They do not do well with high-sediment food items, and they have longer preheat times.
Tube: Units with tube burners carry gas through pipes located inside the pot, which serves as the heating source. They excel with heavily battered, high-sediment food. However, they're also difficult to clean due to fixed heating tubes.
Ribbon: These fryers feature ribbon-like elements that run through the bottom of the fryer. These allow for a speedy preheat and a fast recovery. They are difficult to clean under and behind ribbon element, while food items can touch the ribbon element and burn/scorch.
Flat Bottom: Shallow, evenly based fryers like these are ideal for dough-based and low-density items that float – such as funnel cakes, fried dough, doughnuts, well-battered fish and shrimp, and tortilla chips. The heating elements do not obstruct the bottom of the tank, which makes for easier cleaning. They take longer to heat up, and they're not suited for high-volume frying or high-sediment items.
---
Durability
Manufacturers create their assorted fryers with various usage rates in mind, so you'll need to be mindful of how a specific fryer is rated.
Light-Duty
:
 These units are best for low-volume use at a deli, concession stand, or another small business that has frying as a niche. They're not constructed with constant use in mind.
Medium-Duty: While they're designed to handle similar applications to light-duty models, they can handle notably more frequent use without losing performance efficiency.
Heavy-Duty: If you have a popular restaurant or food truck that focuses on fried foods, you'll likely be in the market for a heavy-duty model. It focuses on durability, from the body to the legs to the fry baskets.